Every month we would like to introduce you to one of our great retailers. Meanwhile we are represented worldwide and there are in so many beautiful cities even more beautiful stores, which also carry our wool. Maybe you will discover a wool store near you, where you can store and test our products. We would be very happy if you visit our retailers.
- Since when does "Herr U am Amalienpark" exist?
Mr. U has existed since 2016 - originally as Mr. U in the Heckmann Höfe then as Mr. U am Amalienpark.
- Where is your store? Herr U am Amalienpark is in Berlin Pankow opposite the idyllic Amalienpark.
- What are your opening hours? From May to August we are open on Mondays from 10am-6pm, Tuesdays to Fridays from 10am-3pm and Saturdays from 10am-1pm. From September to April we are open on Mondays, Tuesdays, Thursdays and Fridays from 10 am - 6 pm, Wednesdays from 10 am - 3 pm and Saturdays from 10 am - 1 pm.
- Do you also have an online store? We do not have an online store, but we do ship merchandise to your home. You can see them well photographed on our website. Just send us an email.
- Do you visit trade shows, if so which ones? Occasionally I visit the h+h in Cologne.
- Why did you choose Rohrspatz & Wollmeise? The quality and color variety is simply convincing.
- What is special about our wool for you? Because of the great twisting of the wool, Rohrspatz & Wollmeise is wonderful to work with and incredibly good to wear on the skin.
- Which quality is your favorite? Personally, I like PURE the best.
- Which colors are most requested by your customers? We live by the motto, colors are for everyone - yet the reds from Rohrspatz & Wollmeise are preferred.

- What color can't you get enough of yourself? At the moment, I particularly like Gjafar. But that changes all the time for me. I love colors!
- Are you more of a knitter or crocheter yourself? Definitely knitter.
- Is there anything else you would like to say? Nope.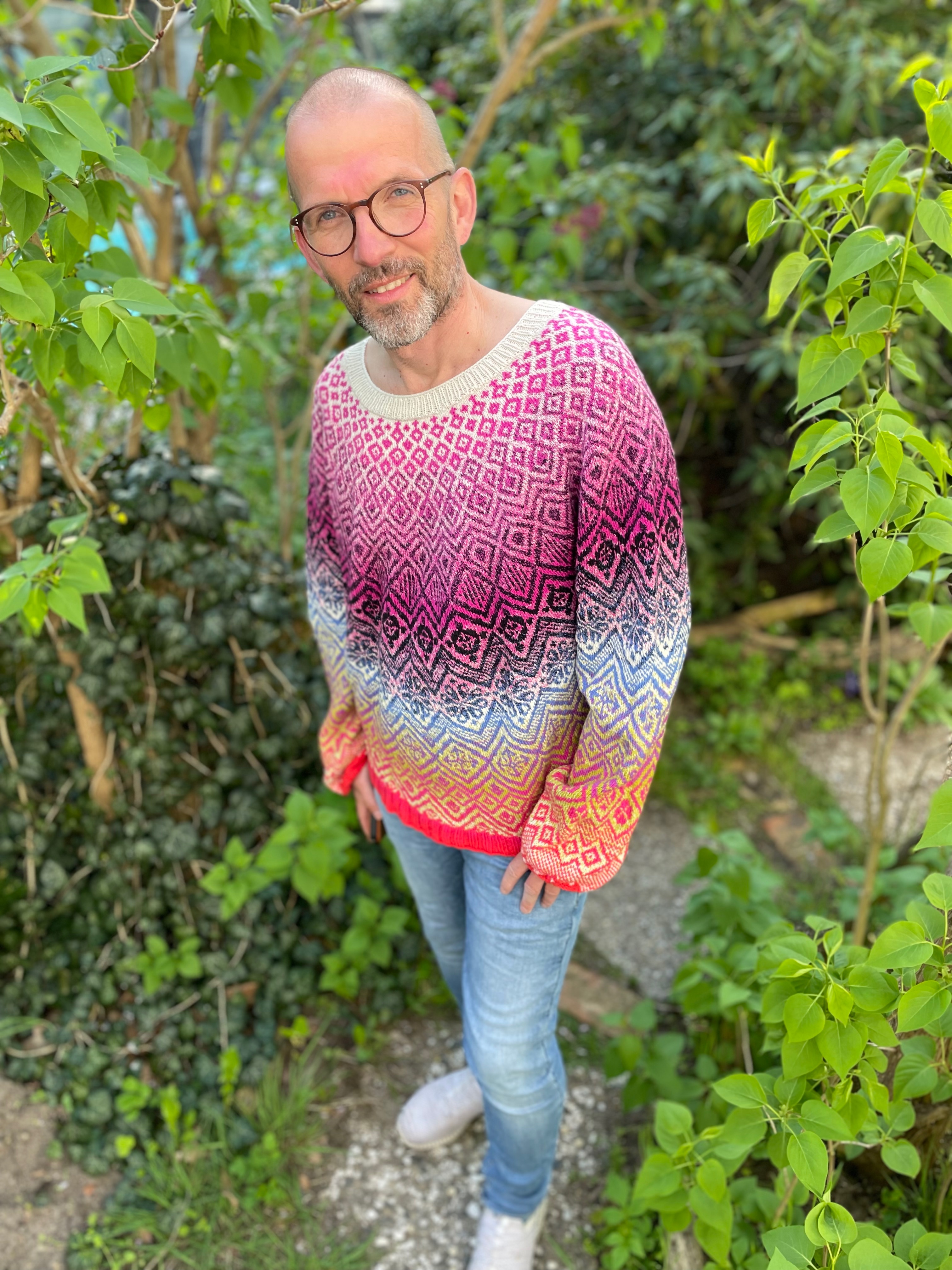 Owner, Sascha Uetrecht
Shop Inspiration